Question Of The Day: What's Your Zodiac Sign & Does It Fit You?
Not that this has anything to do with anything, but I was looking for a gif of that song that says "What's your zodiac sign?" and this was something that came up:

All the chickenheads, BE QUIET!
Do you remember that song? Got a $50 bill put ur hands up! Anyway, let's talk about our signs and stuff. I was reading things about my sun sign and then I was all UGH TL;DR. Is that a part of my sign? Actually, I am supposed to be very "attention to detail" orientated. My sign also says that I am picky but if you've ever met some of the men I've dated, you wouldn't think so. ZING!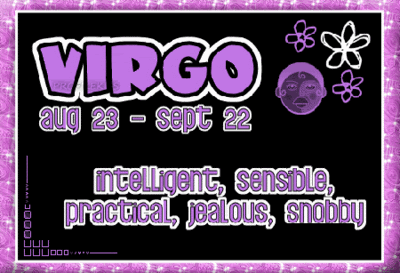 I don't think I am any of these things but then again, never trust a blingy.
This sounds a little more like me:
Now it's your turn. Tell me stuff about your sign and stuff and whether it applies to you or not. Party!
What's Your Zodiac Sign & Does It Fit You?
You'll
♥
Loading related posts from sailthru...
---
blog
Hollywood was struck with the tragic death of actor Paul Walker on Saturday, who was best known for his leading role in the Fast and the Furious franchise. Paul died in a tragic car accident in Santa Clarita, California after he and a friend slammed into a light pole while driving a 2005 Porsche Carrera GT. He was 40-years-old.
Take a look back at Paul's career.
HOLLYWIRE
Partner