Keep Your Cool This Summer
It seems like it's finally summer here in Los Angeles. Most of August has been grey and pretty cool but this last week has been so hot that parts of me that sag have been sticking parts of me that are more firm. It's pretty gross. I guess that's what i get for living in a desert.
Since most of America land is looking like it's on fire as well,

I thought I would round up all these little creature that can teach us a thing or two about staying cool during this fun little heat wave. Try not to over heat! Enjoy!
The lovely sounds of the raccoon playing a front yard water harp:
Keeping cool means having the right shower heads


Rabbit bath (kind of weird)


Chillaxin'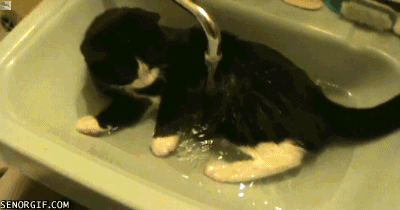 Of course this dog has a better bathing suit than me
Ein!
One way or another
Bath time is the perfect time to monkey around
Hedgie Sink Tub Party
Sphinx Cat Hydro Therapy
Hedgie float
Ferret Spa Center Treatment
Sharing is caring


You'll
♥
Loading related posts from sailthru...
---
blog
Hollywood was struck with the tragic death of actor Paul Walker on Saturday, who was best known for his leading role in the Fast and the Furious franchise. Paul died in a tragic car accident in Santa Clarita, California after he and a friend slammed into a light pole while driving a 2005 Porsche Carrera GT. He was 40-years-old.
Take a look back at Paul's career.
HOLLYWIRE
Partner